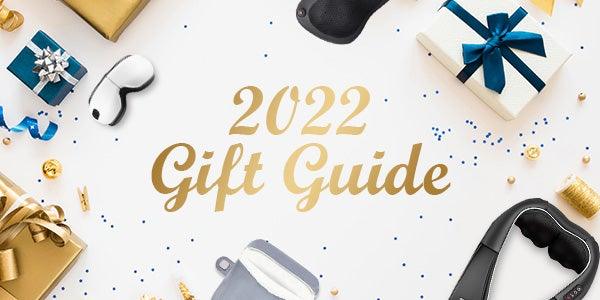 2023 Gift Guide on ALLJOY
    Picking the right gift is not easy. Whether you're running out of time or want to make early plans, your choice will depend on the recipient. Are you getting something for your mother or father? Your boyfriend or girlfriend? The ALLJOY®
product range has offered relaxing options for everyone.
    Keep your gift game for 2023 high by giving your loved ones easy-to-use and portable body care products. A heating vest, foot warmer, and a cordless heating pad can help soothe the body and provide relief from pain in every body part.
     Well, here are a few gift ideas for 2023 that go beyond occasion and the loved one you're buying for. These products can make the perfect presents for anyone!
        This heating vest is large enough to cover multiple body parts at once. Here are some features that make this vest the ideal gift for anyone:
Large enough to soothe the entire back.
It's very safe to use, thanks to temperature sensors installed in it.
Provides the perfect fit, so you wouldn't have to worry about it slipping away.
Heats up very quickly and offers up to 6 heat levels. So there is something that suits everyone.
It dissipates heat evenly, making sure to relax every inch of the body.
        The best part is that you can also wrap it around your legs, abdomen , anywhere you want! Get your ALLJOY ® large electric heating pad for pain relief right here.
         This foot warmer from ALLJOY ® makes the perfect gift for anyone, want to know why? Well, here are a few of its features that make it an irresistible present:
No waiting time is required, heats up within seconds. So if it's very cold outside, your loved one doesn't need to wait forever to warm themselves up.
It has inherent smart technology which enables remembering the heat intensity. There's no need to reset it again and again.
It preserves energy by switching off automatically after around 2 hours.
Since it is USB powered, you can use it almost anywhere, anytime. USB ports are easily available, after all.
       The use of this foot warmer is best in the winter but apart from that, it's equally good for a quick warm-up in the summer too.
       This ALLJOY ® cordless heating pad is a must-have for anyone who travels or moves around a lot. Say goodbye to cord-heating pads because this one works for up to 5 hours.
It has a USB connector, which means you can charge it even with your power bank!
It has 4 heat levels, available right at the press of a button.
You can wash it easily by removing the cover.
It has fasteners and straps, making it easy to wrap around any body part. Whether it's the back of the calves and thighs, this pad will always be ready to soothe your beloved.
       Your loved one can easily wear this cordless heating pad for quite some time and take it anywhere!