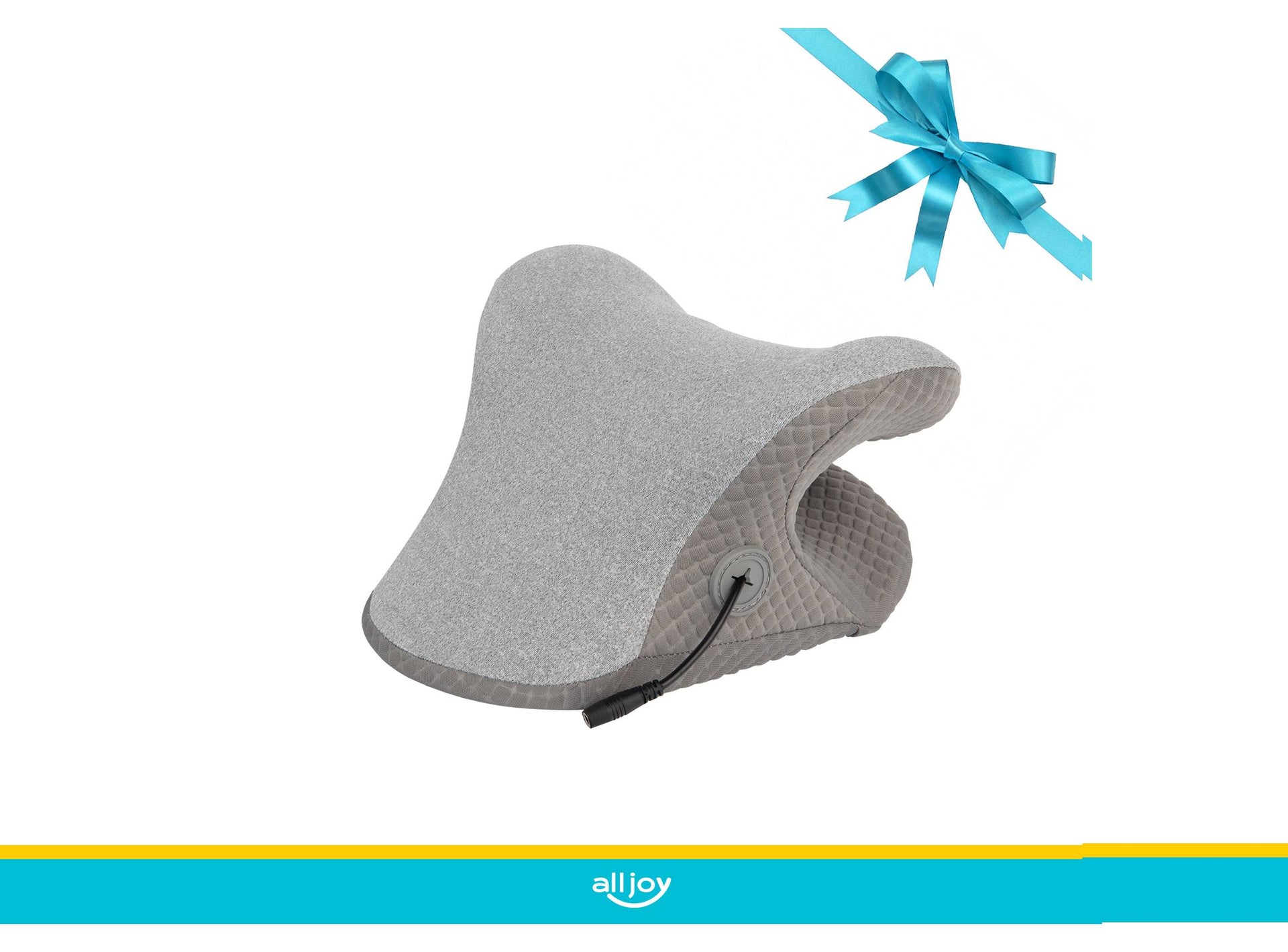 Relieve Neck Pain with ALLJOY Neck Stretcher With Heat
Are you constantly battling neck pain that just won't go away? Looking for an effective way to alleviate the tension and stress that builds up in your neck and shoulders? Look no further than the ALLJOY Neck Stretcher With Heat! Say goodbye to discomfort and hello to blissful relief with this innovative and therapeutic solution.

Designed with your well-being in mind, the ALLJOY Neck Stretcher With Heat is the ultimate companion for your relaxation and pain relief journey. This cutting-edge device combines the benefits of gentle stretching with the soothing power of heat therapy, providing you with an all-encompassing solution for your neck-related concerns.

Key Features that Make ALLJOY Neck Stretcher With Heat Your Must-Have Companion:


Advanced Heat Therapy💖
Enjoy the luxurious warmth that penetrates deep into your muscles, promoting relaxation and enhancing the overall stretching experience.
Adjustable Design for Custom Fit✨
Tailor the stretcher to your unique needs with its adjustable settings, ensuring maximum comfort and efficacy for your personal relief routine.
Ergonomic and Portable🎉
Whether at home or in the office, the portable design allows you to carry your relief companion wherever you go, providing instant relief whenever you need it.
User-Friendly Operation👏
With simple controls and easy-to-follow instructions, experiencing the benefits of this neck stretcher is hassle-free and convenient for all users.

Take the first step towards a pain-free life and experience the rejuvenating effects of the ALLJOY Neck Stretcher With Heat. Say goodbye to the constraints of discomfort and embrace the freedom of movement and relaxation. Invest in your well-being today!

Don't let persistent neck pain hold you back any longer. Embrace the comfort, relief, and relaxation that the ALLJOY Neck Stretcher With Heat has to offer. Make the wise choice for your health and reclaim your vitality!

With the ALLJOY Neck Stretcher With Heat, prioritize your comfort, and discover a life free from the constraints of neck pain!
Click here to buy now!