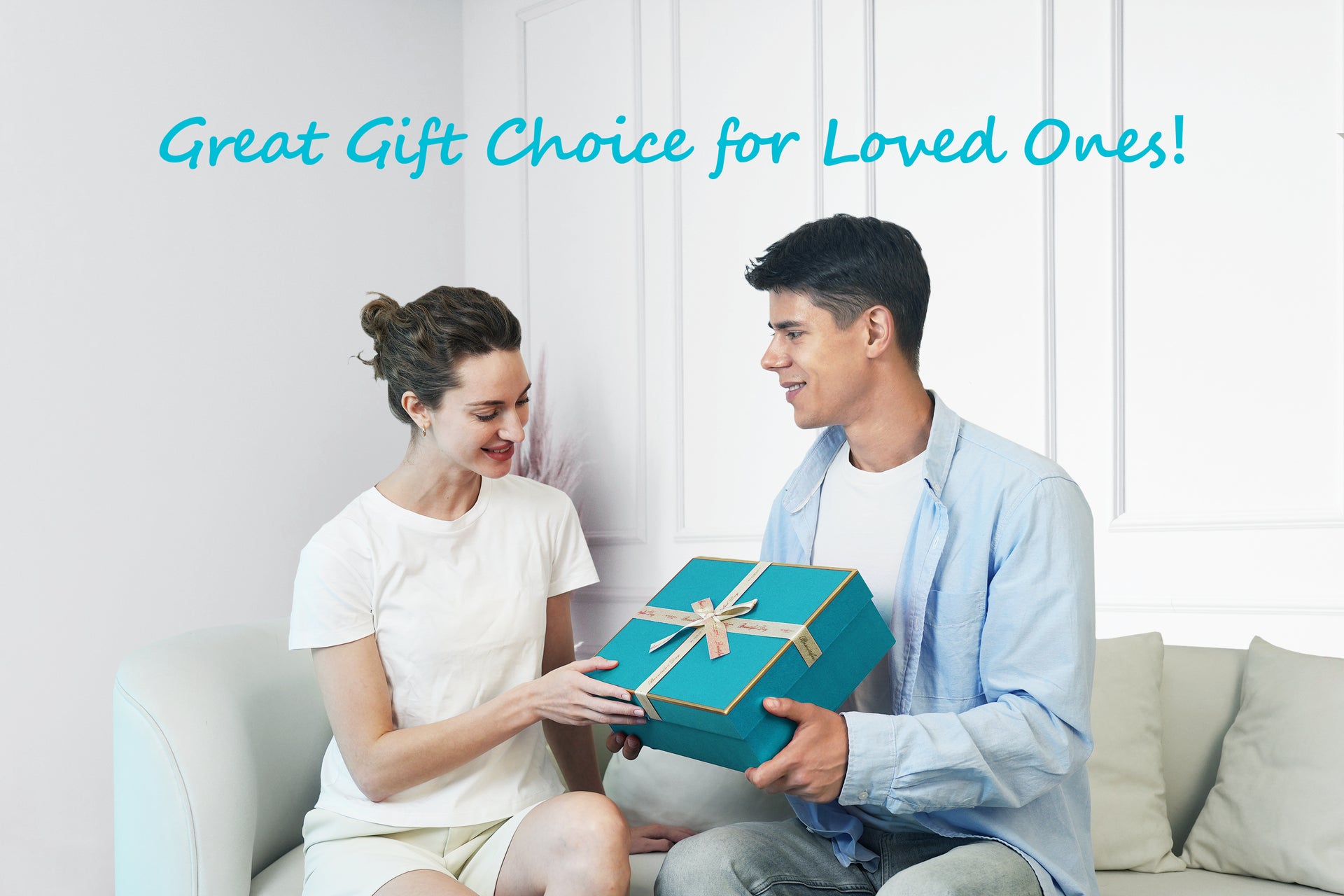 Valentine's Day Dreamy Gifts
Valentine's Day is just around the corner, and it's the perfect time to express love and affection. If you're looking for the ideal gift to show your appreciation to that special someone, why not consider the ultimate gesture of care and relaxation? This year, surprise your beloved with the luxurious gift of relaxation and comfort from ALLJOY. We're excited to present a curated selection of dreamy gifts that will truly make this Valentine's Day unforgettable.
ALLJOY R1 Eye Massager: Your Path to Serenity
In today's fast-paced world, stress and strain can impact our well-being, particularly around the eyes. The ALLJOY R1 Eye Massager offers a haven of tranquility with its innovative technology. Crafted to alleviate eye fatigue and rejuvenate tired eyes, this massager combines air compression, heat therapy, and gentle vibrations to soothe your loved one's eyes. With adjustable settings and a comfortable design, the R1 Eye Massager is the perfect gift to help your partner unwind and enjoy a serene moment of self-care.
ALLJOY ROLLING AND COMPRESSION FOOT MASSAGER: Indulgence from Sole to Soul
After a long day, there's nothing quite like a relaxing foot massage to melt away tension. The ALLJOY Rolling and Compression Foot Massager offers precisely that and more. Engineered to target pressure points and enhance circulation, this foot massager blends rolling massage nodes and air compression for a holistic foot therapy experience. Imagine your partner sinking into a plush chair as their feet are gently enveloped in soothing warmth and comfort. This gift not only spoils the feet but also revitalizes the spirit.
ALLJOY 3lb Weighted Heating Pad: Embrace Warmth and Serenity
Valentine's Day is synonymous with warmth and affection, and what better way to convey that than with the gift of cozy relaxation? The ALLJOY 3lb Weighted Heating Pad offers both comfort and therapeutic benefits. Its weighted design delivers a gentle pressure that alleviates tension, while integrated heat therapy soothes sore muscles. This versatile gift can be used on various body parts, making it a thoughtful present that encompasses both relaxation and well-being.
ALLJOY Double-Sided Heating Foot Warmer: A Warm Embrace for the Feet
In the chilly days of February, warmth becomes a cherished luxury. Give your loved one the gift of snug comfort with the ALLJOY Double-Sided Heating Foot Warmer. This foot warmer not only wraps the feet in soothing heat but also offers dual sides of warmth, ensuring a consistent and delightful experience. Its soft and plush fabric makes it perfect for cuddling up with a loved one or enjoying a peaceful evening alone. A gift like this speaks volumes about your care and consideration.
This Valentine's Day, rise above the ordinary and make your loved one's heart skip a beat with these enchanting gifts from ALLJOY. Each product embodies relaxation, care, and the pleasure of unwinding. Show your gratitude with a gift that nurtures well-being and tranquility. After all, few things convey "I love you" as profoundly as the gift of relaxation and comfort.